---
Jaroš's Mill in Veverská Bítýška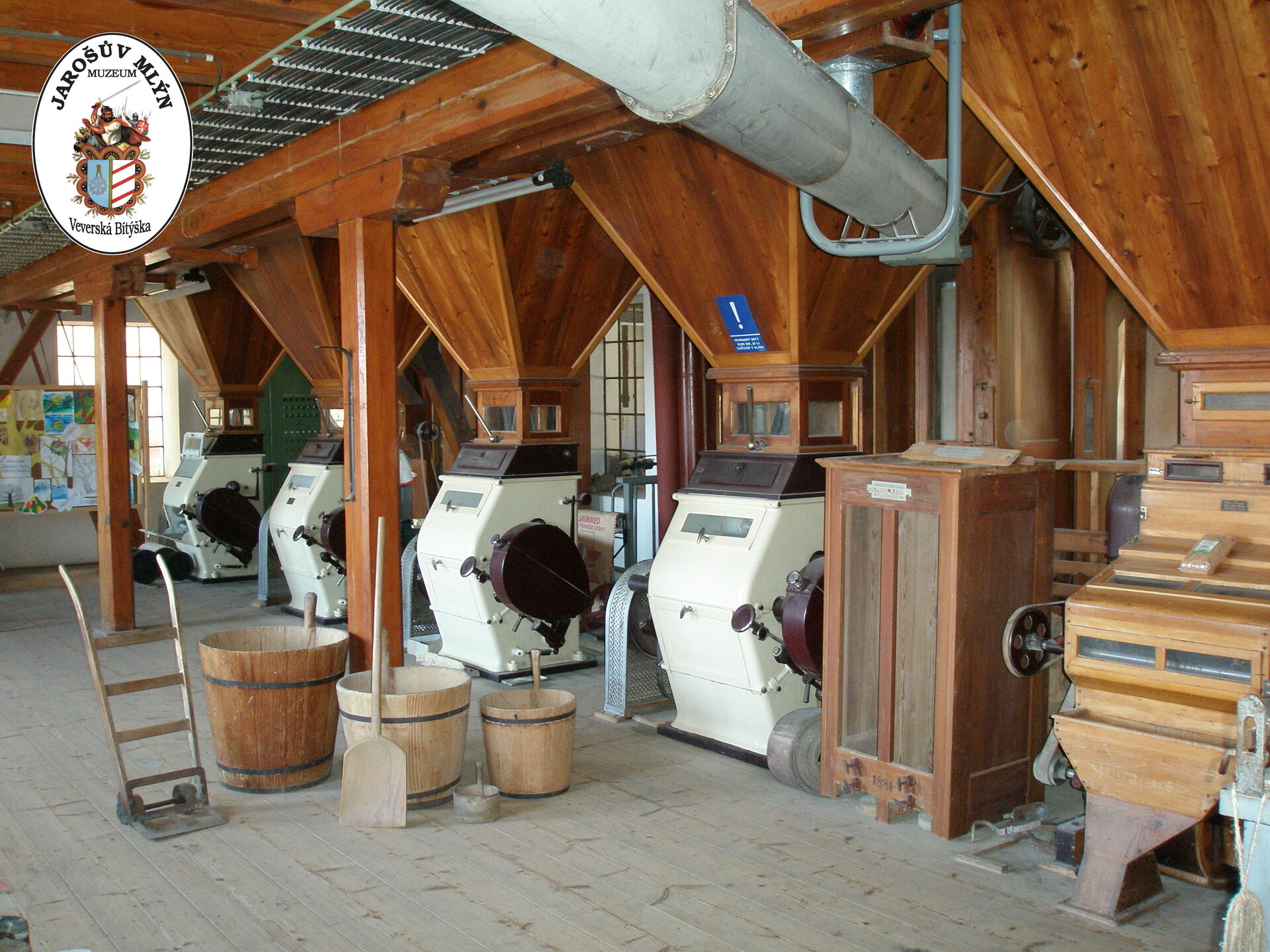 Behind the miller craft into the unique Jaroš mill
About 4 kilometres away from the Veveří Castle, on the left bank of the Bílý stream in Veverská Bítýška, there stands a flour mill called the Jaroš's Mill. You have the opportunity to visit parts of the mill to which visitor's access is strictly forbidden for health and safety reasons.

The mill has preserved its unique original mill mechanism supplied and put into operation by world-famous company Jos. Prokop and sons Pardubice.
With its all-wood equipment, Jaroš's Mill was declared a cultural monument by the Czech Ministry of Culture. You can explore the entire building of the mill, the machines needed to process individual products, and the water mill run with a sluice. You will learn about the process of transforming a grain kernel into smooth, semi-coarse flours or semolina flours as well as the life in the mill in old times from the miller himself.
Information about opening hours can be found at the Jaroš's mill web site.
---