---
Mitrovsky Summer Palace in Brno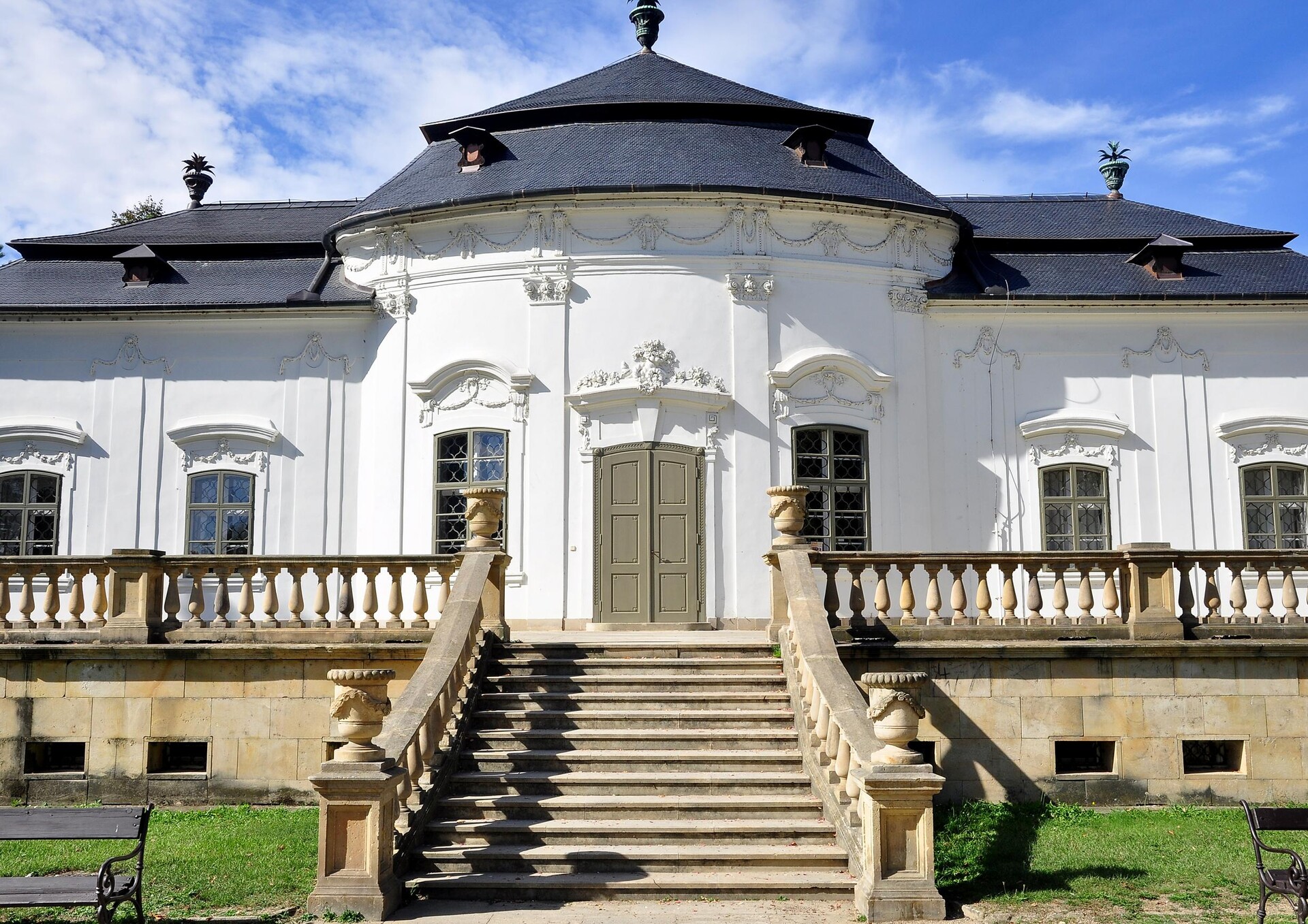 The only summer palace in Moravia!
Right next to the vast area of the Brno Exhibition Centre, there stands a romantic manor – Mitrovsky Summer Palace.
It was built by Antonin Arnost–a member of the Mitrovsky count's family–between years 1780 and 1790. In terms of a ground plan and strict symmetry, the building's style is in both late Baroque and early Classicist fashion. At that time, the decorative style of Louis XVI was also considered fashionable. This is reflected mainly in the interiors themselves, which stand out with not only its unique fresco decorations with views of distant landscapes accompanied by numerous exotic palm trees, flowers, birds and other fauna (for example, monkeys), but also Masonic symbols.
Mitrovsky Summer Palace is an enchanting place for every lover of history, travel, architectonic styles, and Romantic period environment. The only summer palace in Moravia–formerly so-called "Garden Casino"–the dominant garden of the Mitrovsky family, offers views of beautiful interiors as well as many cultural and social events. There is also a possibility of organising a chateau style wedding (under the palm trees!) without the necessity to leave the city at all.
For more information, see the Mitrovsky Letohrádek website.
---